If you've not chosen your wedding colours here are some ideas and if you have then here's some inspiration for wedding favours.
I'm also going to talk about putting Save the Date wedding favours together. The two most important success factors with Save the Date wedding favours are:
– Getting them out on time: there will be no date to save obviously if it's too close. As you know people plan months ahead so it's up to you to let them know soon enough. I would say get them out at least 3 months before. Obviously there are no guarantees but you've given enough notice.
It's a very good idea to have a website where they can keep checking for updates. Add it to your save the date chocolates.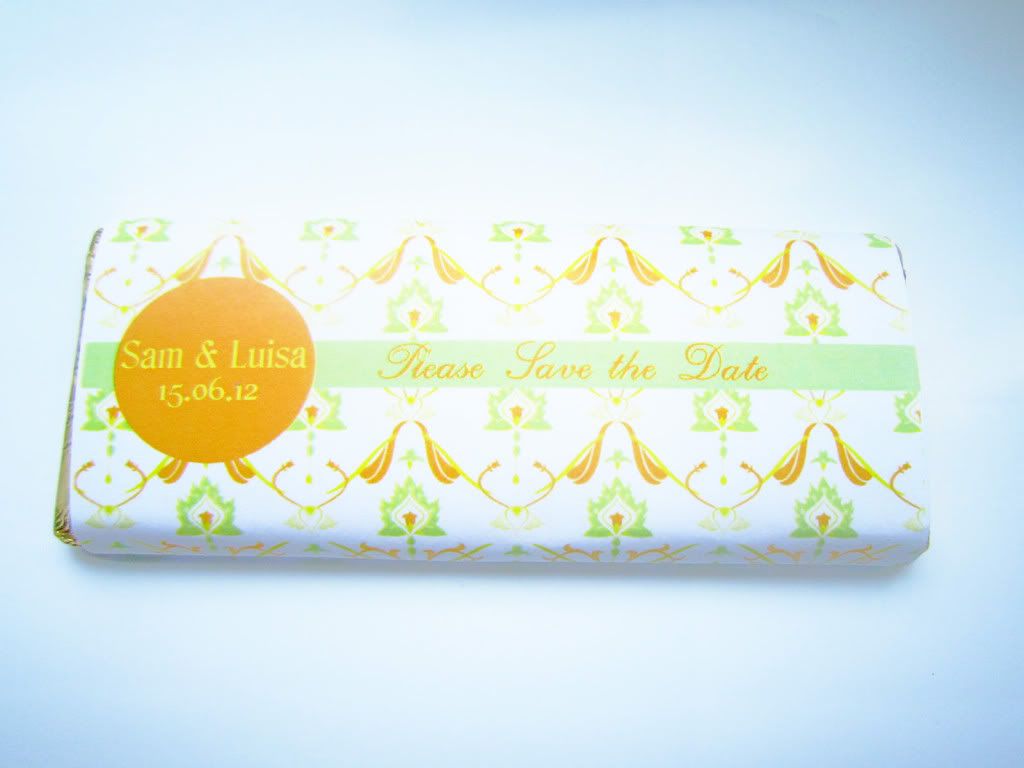 – Packaging them properly: Whether or not you're hand delivering them you want to make sure the chocolates are well packaged. If not when postman Pat goes on a bump they might not survive.
Please see below for other save the date ideas:
If you'd like to receive updates regarding wedding favours from this blog sign up below: